Sat 9th JUNE 2012: MRS MILLS AND PENNY FARTHING BIKES!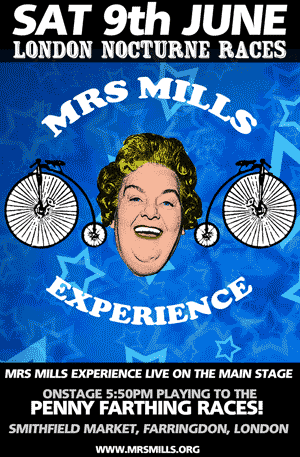 Smithfield Market
Farringdon
London

Facebook event

From 5pm onwards
FREE ALL DAY!

The Mrs Mills Experience were on the main stage providing a live soundtrack to the Nocturne Series 2012 Penny Farthing Race.

The band went down a storm, thumping out hearty singalong classics like the Lambeth Walk, The Old Bull and Bush, My Old Man Said Follow The Van and more as the Penny Farthing bikes hurtled by.

"Smithfield's Market and the IG London Nocturne take over the streets. The Brooks Penny Farthing Race was about to start and the Mrs Mills band were on the stage ready! The race began and the band kicked in. Totally fantastic!

With thousands of spectators around the track on all sides singing to roll out the barrel and many others. the atmosphere was electric! Thank you to the band for adding this extra pizzazz to our event. What a show!"
Julia Norris, Nocturne

PHOTOS FROM THE SHOW: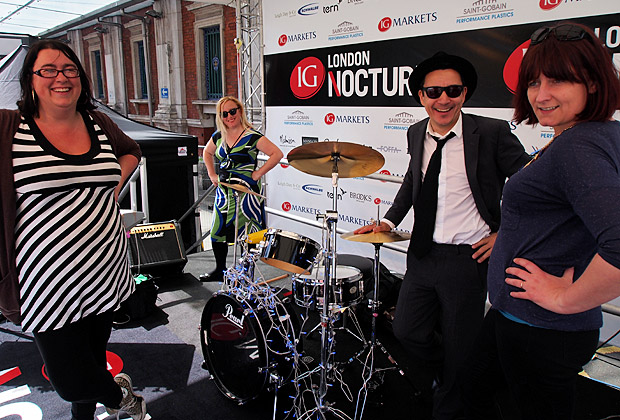 Setting up the gear at the soundcheck before the races. Thanks are due to the PA guys who did a great job.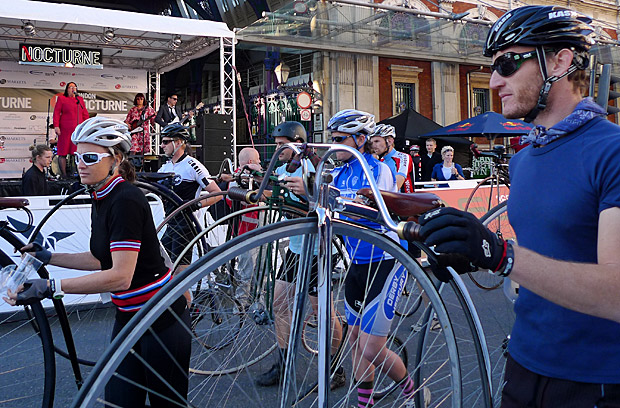 The riders prepare for the start as the band blasts out classic music hall songs.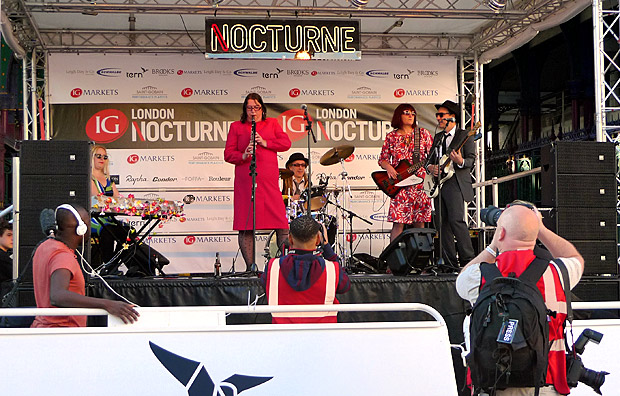 On the main stage at the London Nocturne.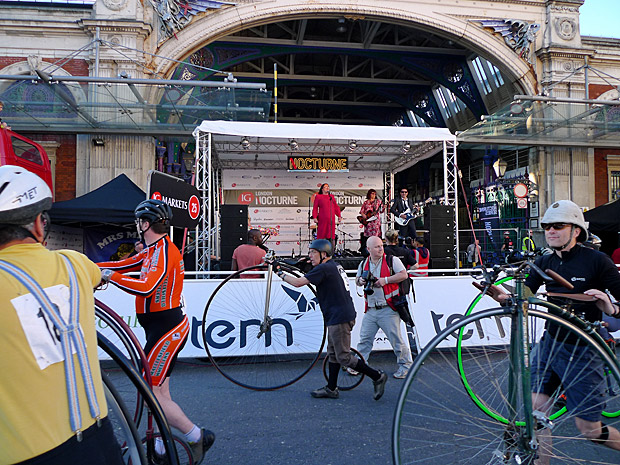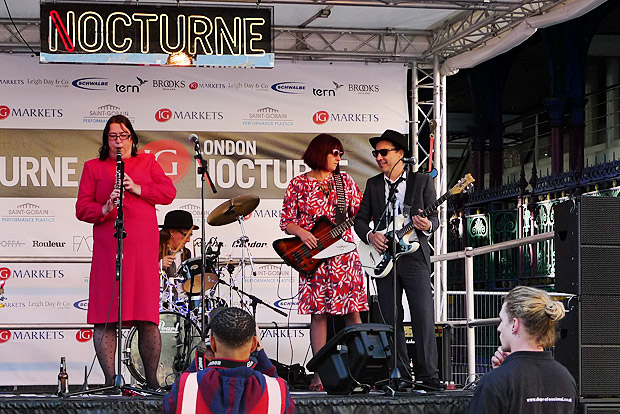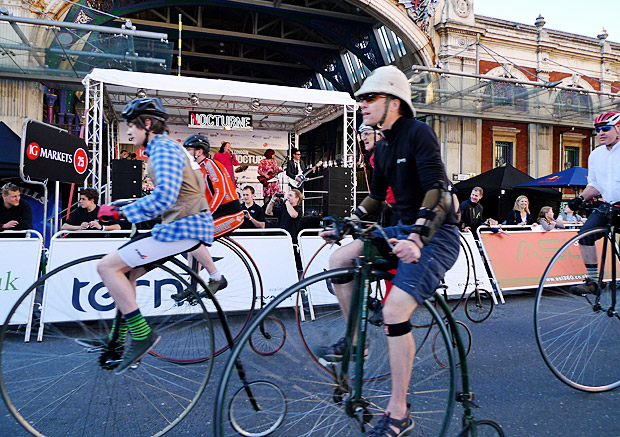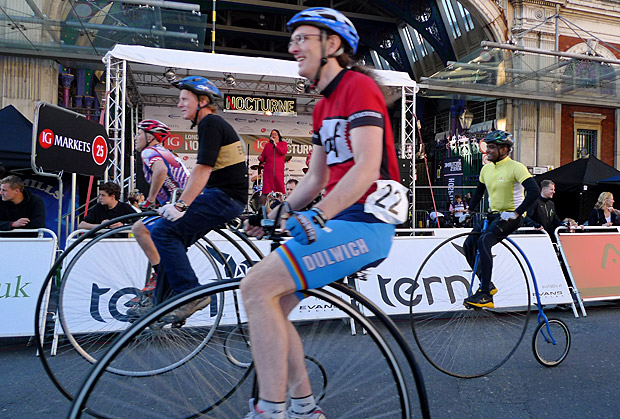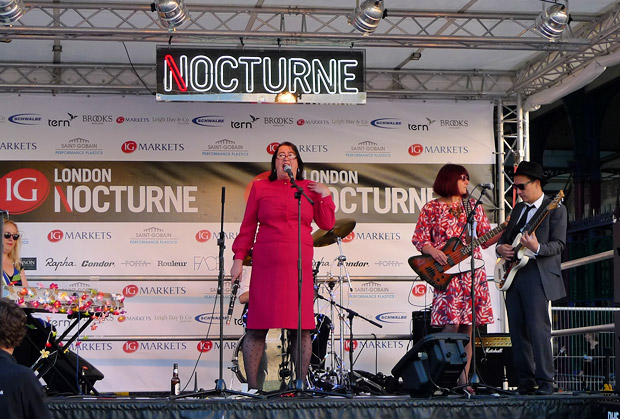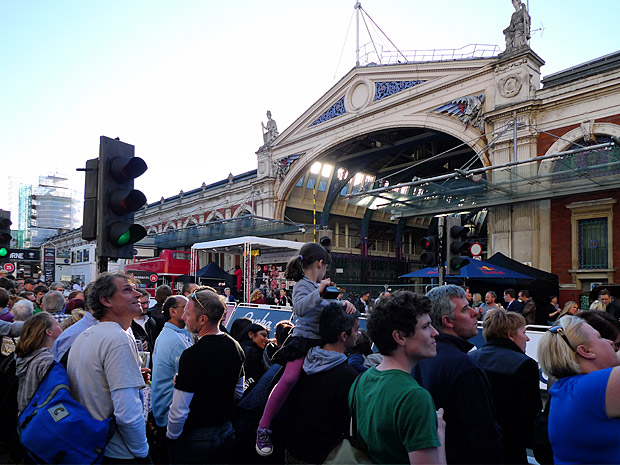 The stage was next to the finish line.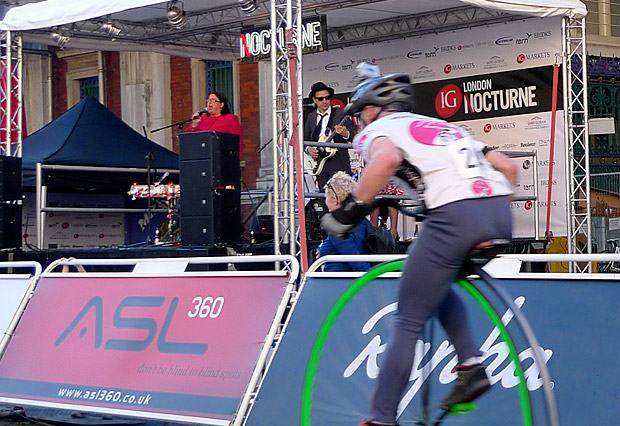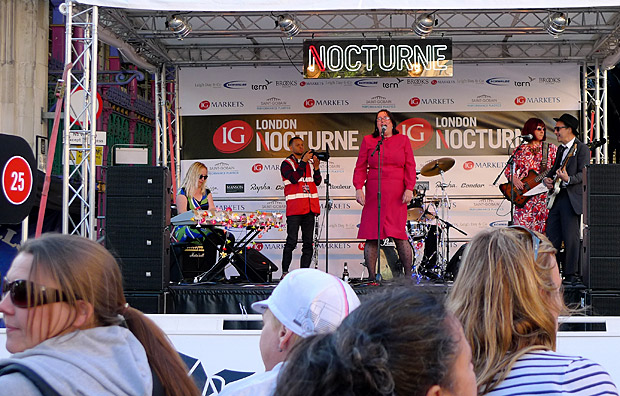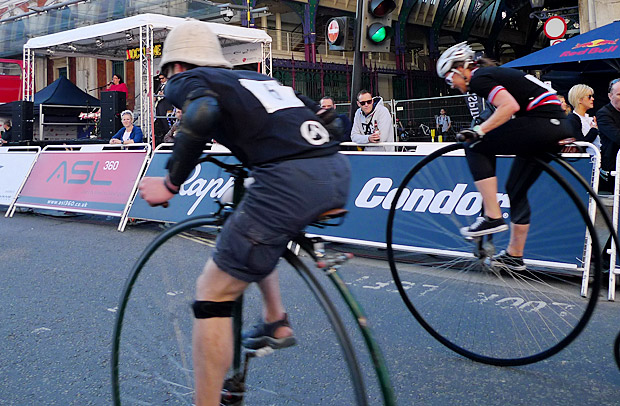 Racing for the finish.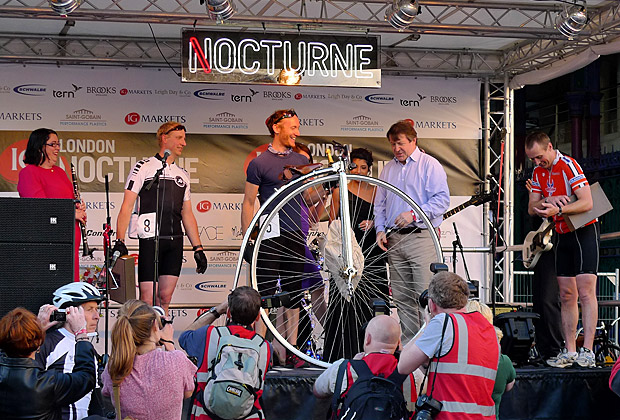 The Mrs Mills Experience provided suitable heroic music as the winner received his prize.





« Back to photos homepage